PROSPETIVE COLOR PALLETTE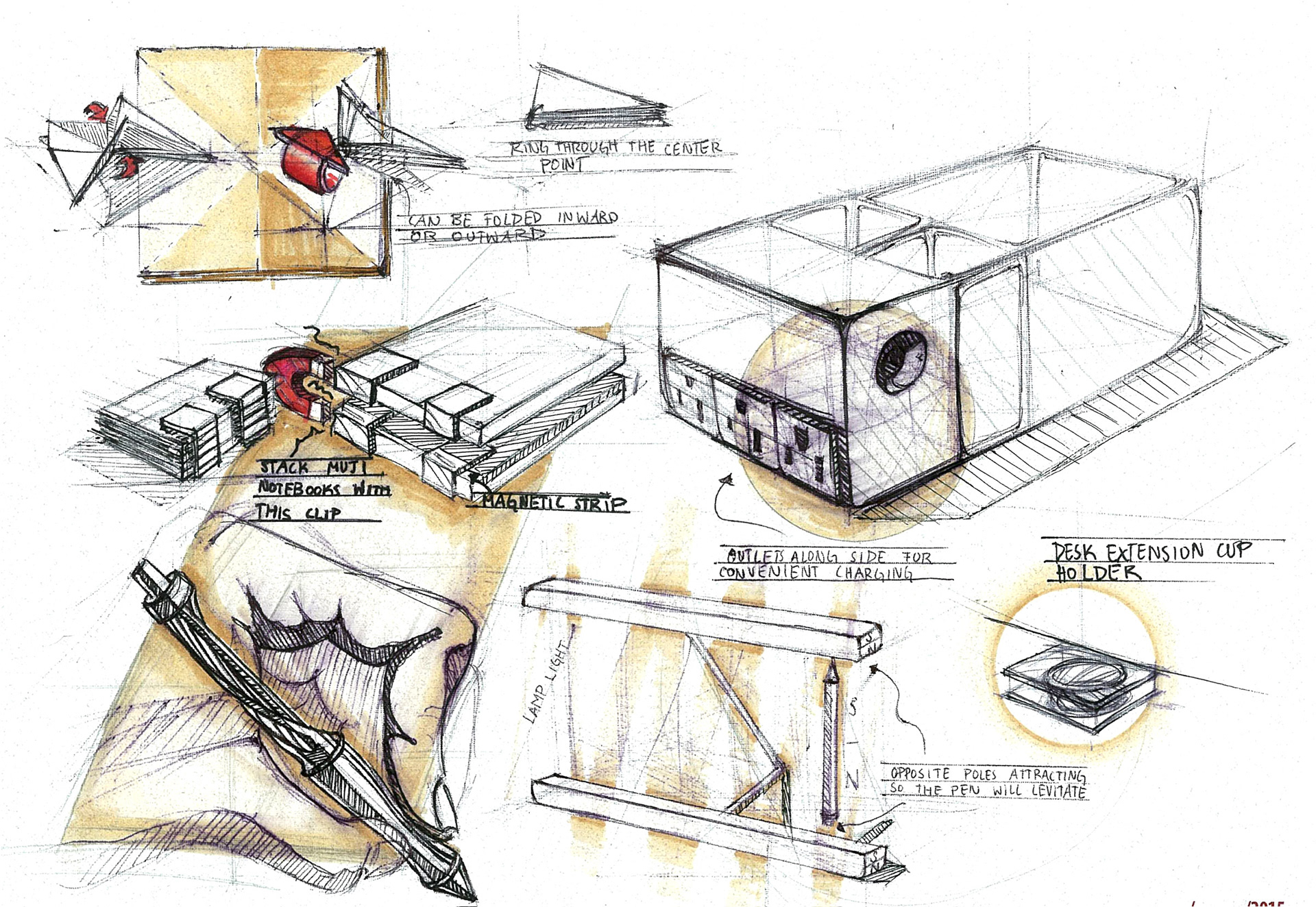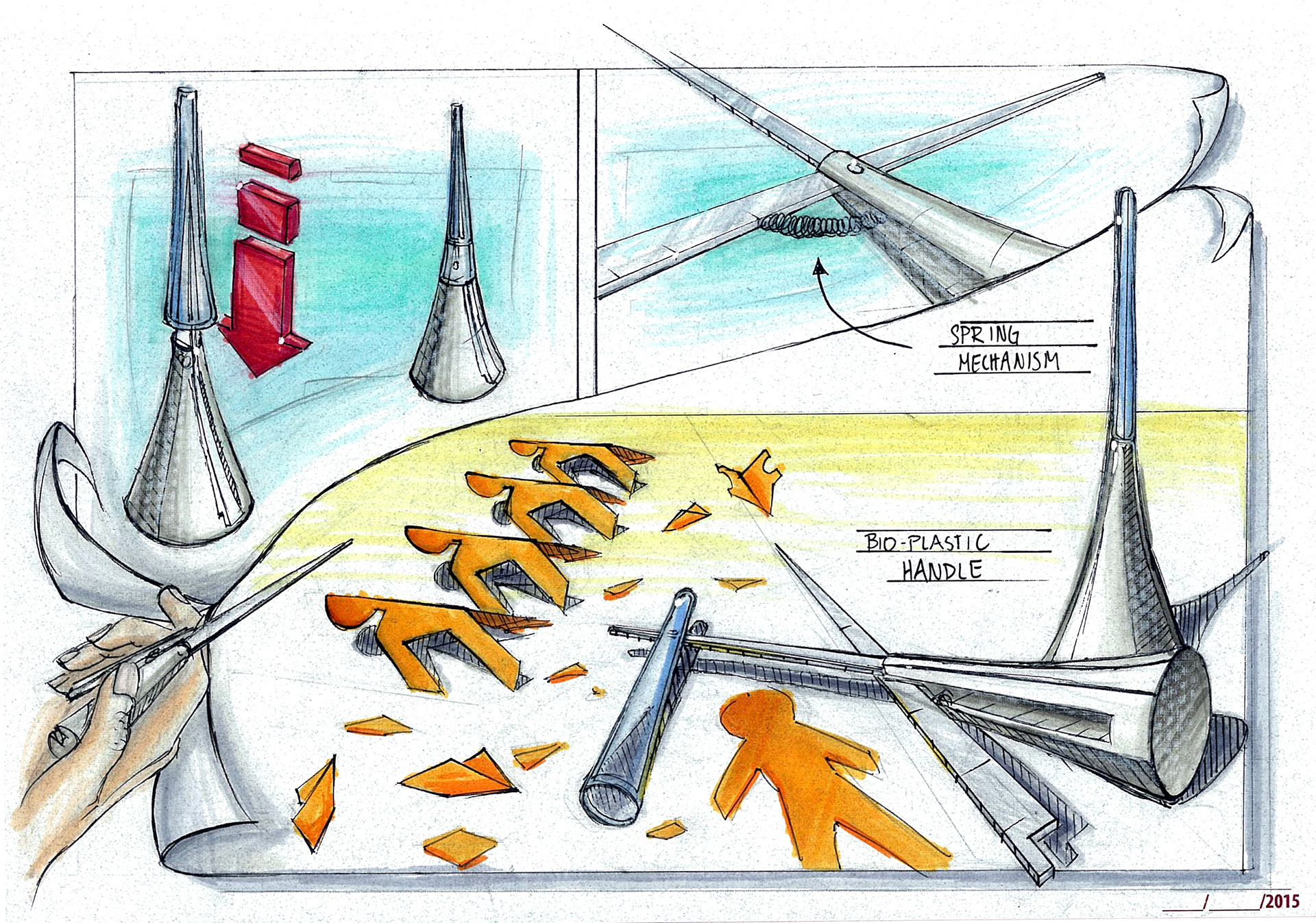 Designed for portability and simple function. Potential materials include: Bio-Plastic, recycled PET Plastic, aluminum. All pieces can be isolated and individually disposed of.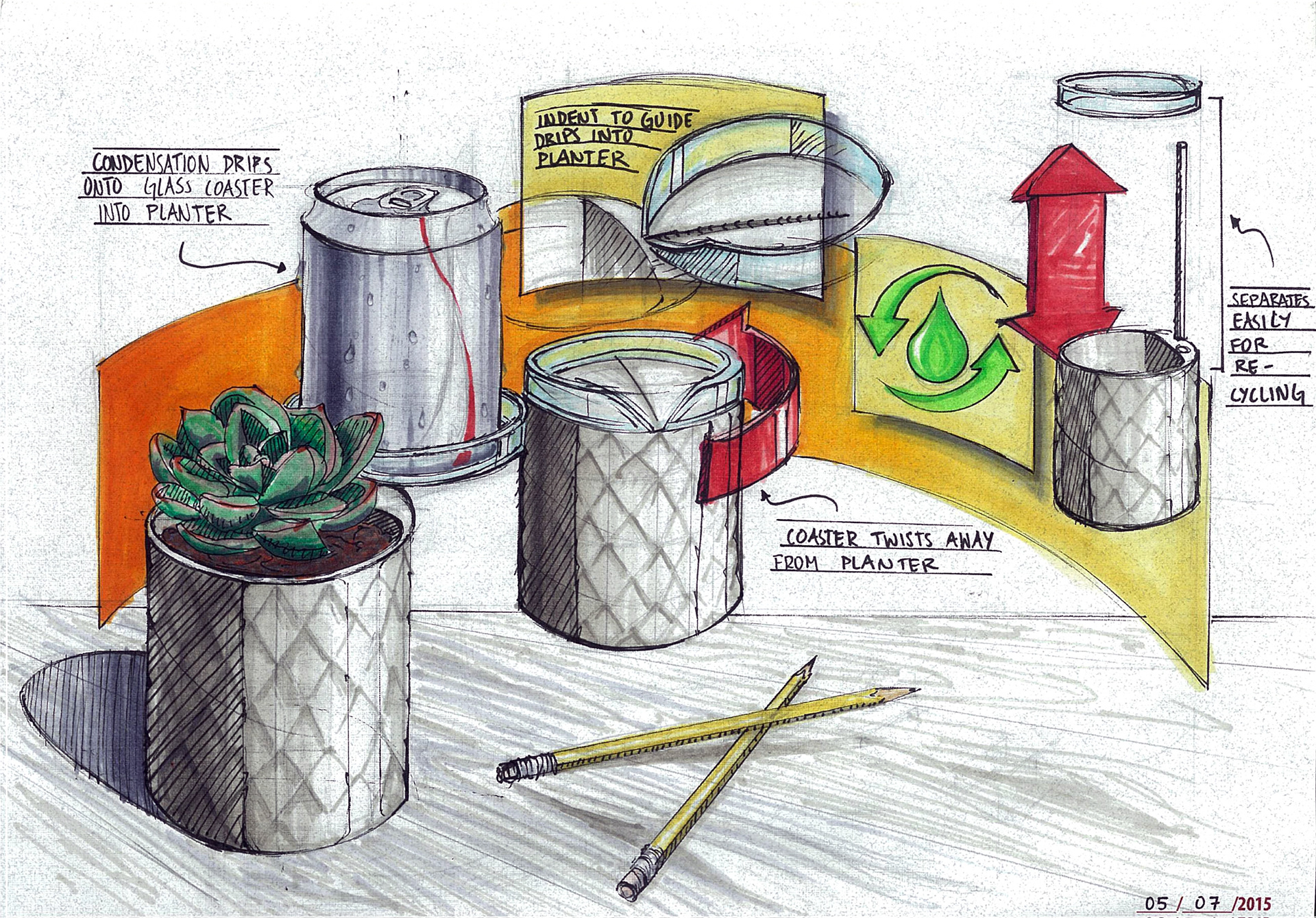 Self-watering desktop planter for succulents. A cradle to grave design that stresses sustainability. Potential materials include mold-set concrete, aluminum, and glass.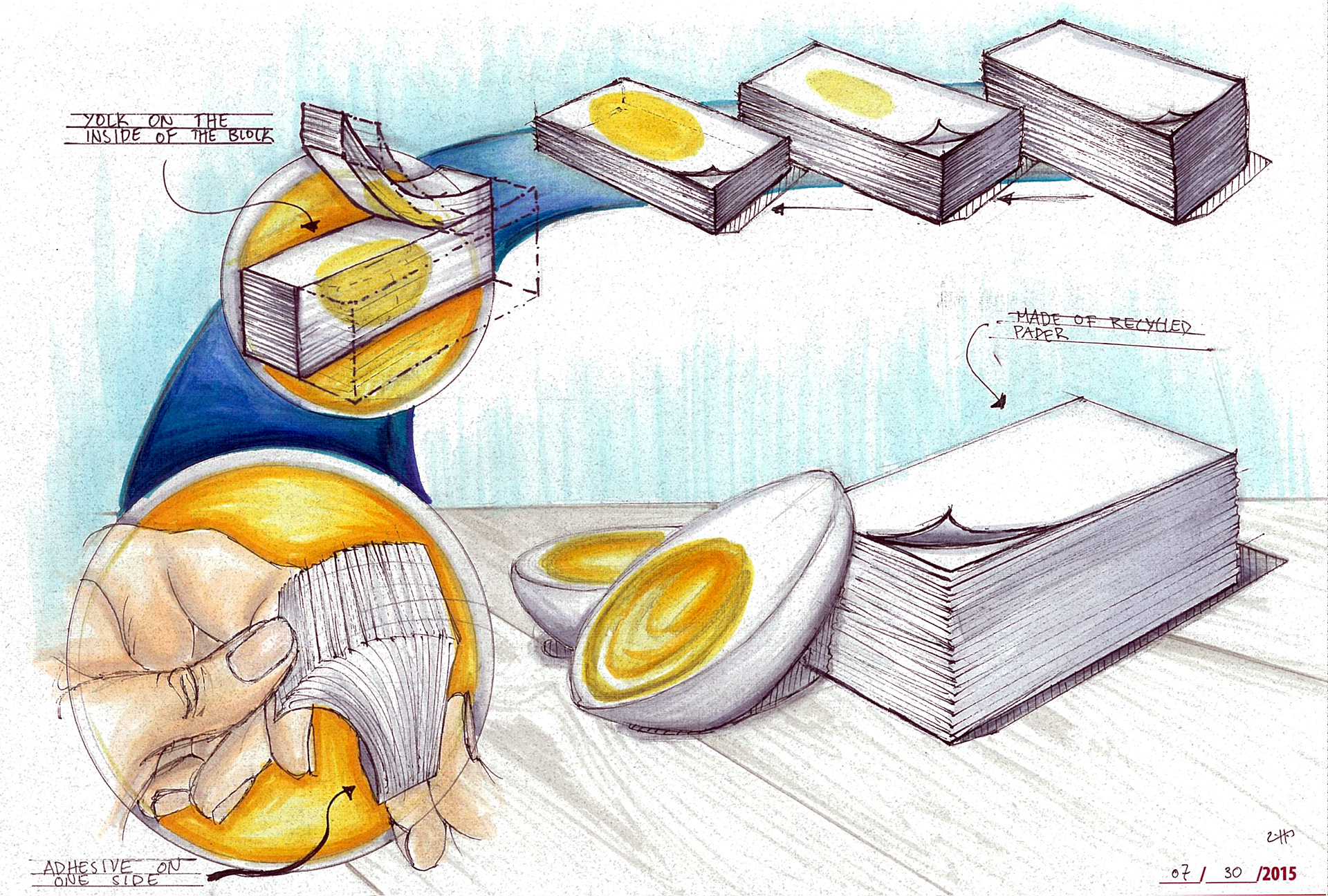 Subtly designed for function. Use the notes to uncover the yolk. Recyclable because adhesive is substantially removed in the paper deinking process in paper recycling.